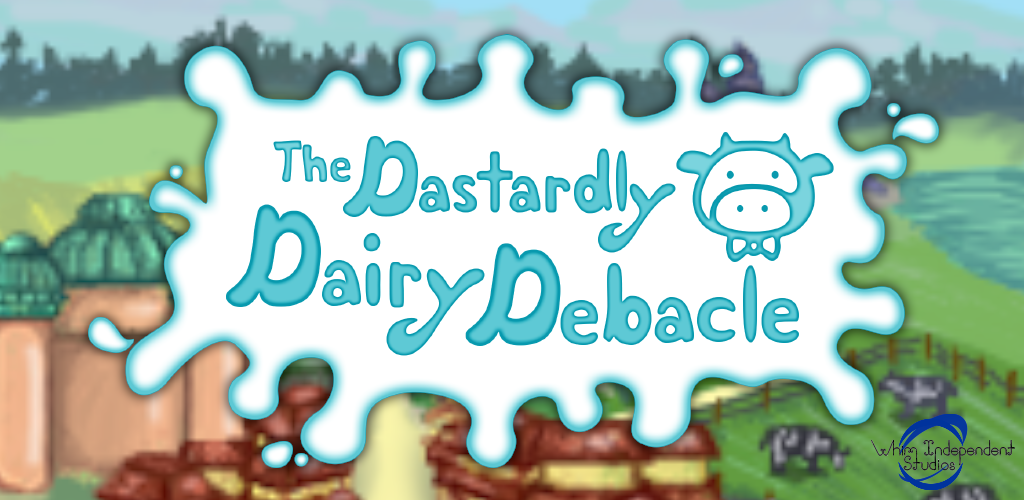 The Dastardly Dairy Debacle
We are excited to announce our newest game "The Dastardly Dairy Debacle"!

Thanks for visiting our page!
Facebook | Twitter
Last Update: November 2020
This game is no longer available for purchase or play since November 2020.

October 20, 2018:

The Dastardly Dairy Debacle is a small mobile role-playing game developed and published by Whim Independent Studios. Tap your way and defeat monsters and bosses through five different dungeons to rescue the prized cow "Betty Udderton"!
All was nice and well at the annual dairy festival in the land
Until Lord Umbragog swiped Betty, the prized cow, with his evil hand
Now four heroes must find out why someone would do something so awful
As they try and solve the Dastardly Dairy Debacle!

Install Instructions:
• On your Android device, go to Settings.
• Under Security (or Applications), go to Unknown Apps/Unknown Sources and check the box or toggle the switch to allow app installs outside of the Google Play store.

Game Information:
Developer: Whim Independent Studios, LLC
Platforms: Android
Gameplay Length: 1-2 hours
Release Date: 2018
Price: $1.00
Credits:
Programmer/Designer: Matthew Hawkins
Artist: Jessica M. Jacuinde
Story: Ryan Homme
Composer/Sound Effects: Christopher "H2o" Nuño
Additional Programming: Timothy Blanchet
Producer: Grover Wimberly IV
Executive Producers: Paul Vela, Matthew Estrada
Original Concept/Programming: Kristian Howard, Mark Martinez
Testers: Jasmine Flores Baro, Kevin Flores
Special Thanks: Edwin Baranov
Developed on Unity 5